"Against All Odds" – How I Made Him Mine!
---
"The story of how I met my male stripper husband"
This is an inspirational story from some good friends of mine, who, against all odds and "norms" they have an amazing marriage. There are some great nuggets of advice in here that you can take, to find and keep the right man for you – regardless of what other people say.
Enjoy – Mark x
---
How We Met
It may not surprise you all to know that I first laid eyes on my male stripper husband at the "Sexpo" (sex-expo) convention in Gold Coast, Australia. It's an Expo for all naughty, wacky and wild things, and many people attend for the novelty.
I paid $20 and demanded a lap dance from the cute guy with a six-pack, I had my eyes on him in the 'ladies lounge', a designated area for male strippers to perform and socialise. After enjoying a hot and steamy 10mins, I decided to return the favour and give him a lap dance to his great surprise. I believe at that moment I got his attention and intrigued him.
Before leaving the ladies lounge, I did something which everybody tells you not to do – I asked for his number.
I knew everybody would tell me he is a player, that he could not be trusted, however, I decided to give him a chance. Had I not been so confident, I would never have met my husband, or even got his attention.
Ladies, just remember you can find love ANYWHERE. Be confident and be strong.
They All Told Me To "RUN"
I had little to no support from my friends at the start of our relationship, they all told me he would cheat and couldn't be trusted. Did I let their opinion affect how I judged him? NO.
My best friend at the time told me to "forget about him", I refused to judge him based on what
society labelled him. I think if you want a successful relationship, you can't be too quick to judge someone. You have to give them a chance.
You have to take risks in dating. I took the risk of getting my heart broken by a male stripper, but you know what? I met the love of my life.
Our Wacky First Date
Sure enough, the next day after the Expo he texted me.
After exchanging numerous messages, he suggested we go on a date to the local theme park, and I gladly accepted.
I was so happy we rode roller coasters and ate hot dogs on our first date. In my opinion, dinner dates, cafe's and bars are really awkward. They can make you feel uneasy or nervous, which will lead to bad first impression's. But when we were at the theme park, we were just having fun, laughing and being ourselves.
To this day my husband and I still see awkward first dates when we eat out at restaurants. The girl not knowing how to initiate interesting conversation, the guy talking all about himself, it's really cringe-worthy.
After our grand theme park adventure, we kept it interesting, and most of all, FUN! Our second date was to an arcade, we played racing games, mini golf and bumper cars.
You may think this is a little childish, but we learned lots about each other from the easy flowing conversation. The relaxed environment allowed us to truly be ourselves. Some other dates included; night markets, swimming at the beach and rainforest walks.
In the first weeks, it was both of us who were initiating the dates, I allowed him to decide and vice versa.
The Game Plan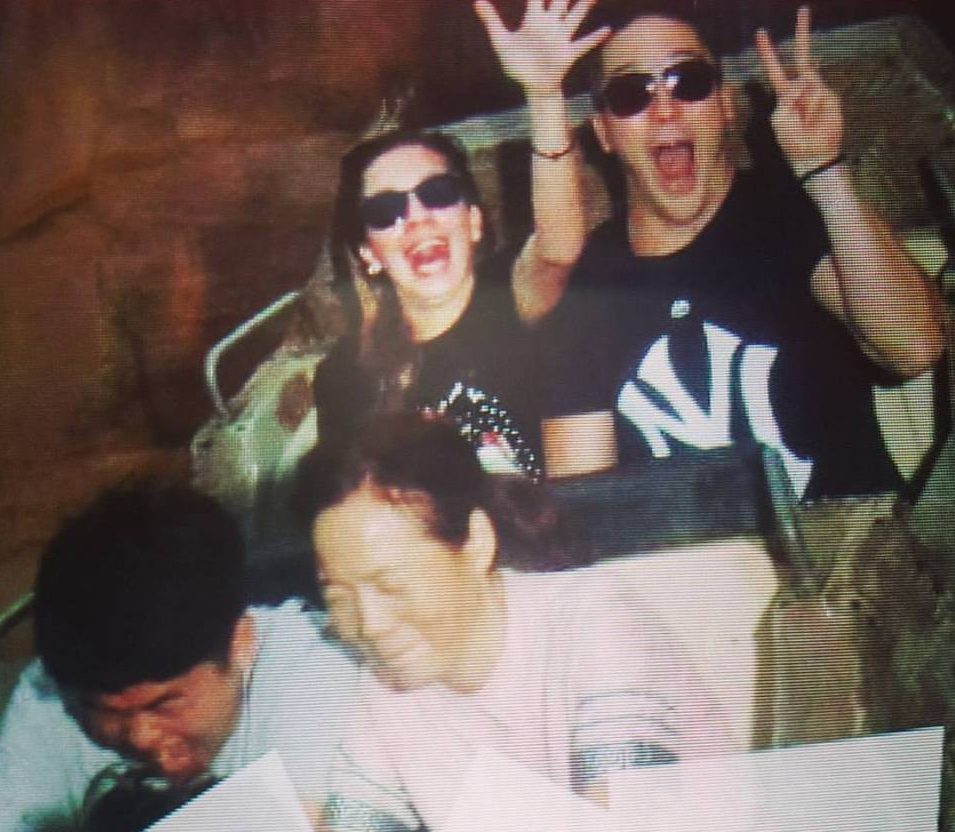 From the very start, I did not sleep with him. In fact, I didn't sleep with him until about 6 weeks in. I dodged being his 'booty call', I wasn't 18 anymore, and I didn't have time for that!
Turns out, because he got to spend quality time with me, he got to know me for who I am.
I think if a guy loses interest in you because you won't sleep with him, then he's not worth it.
I decided to take a different approach to my previous failed partners. The BIGGEST mistake I made was sleeping with them straight away.
I gave my husband space and time in both dating and also the amount of contact I had with him. The night we finally had sex, I was 100% honest about what I wanted (long-term relationship) before we did anything. I asked if he was still going to keep seeing me again before we had sex and he said "yes".
Years later he told me this was why he asked me out on dates all the time. I wasn't playing "hard to get", I was playing "have some time for yourself".
I wanted to play it cool, and I NEVER pressured him into anything. I went along for the ride, relaxed and had fun on our first dates.
It was hard in the beginning, him being a stripper, he would work all night till late on the weekends.
This meant I usually spent my weekends at night alone, whilst he was dancing for other women. I never complained about his job, I trusted him, and I remembered one important thing: he was coming home to ME!
So, ladies, when you're feeling jealous of your man, remember that he chose you, you're his girl!
When He Left Me For Las Vegas
1 year after we moved in together, he was offered a fantastic opportunity stripping on stage in Las Vegas. He talked to me about it before deciding anything, and I agreed to let him dance in America for 8 weeks. It was a brand-new show on the Las Vegas strip, and they needed his experience to get it on its feet.
Although I wasn't very happy about the situation, I remembered to respect his needs as much as mine and gave him the freedom to pursue this amazing opportunity.
Had I been demanding and bossy in that situation, I may not be where I am today. He may have seen me in a different light. It was a hard decision, but I'm glad I made it because it showed how much I trusted him.
The 8 weeks wasn't easy, and like any long-distance relationship, you have to make an effort. We planned to phone call every night or so, but sometimes this wasn't possible due to time zone differences and his working hours. However, when we did chat we talked about funny things that happened during the day and kept it positive. I wanted our phone calls to be something that he looked forward to.
And sure enough, after 8 weeks, I got my man back just like how he left.
The Awkward Moments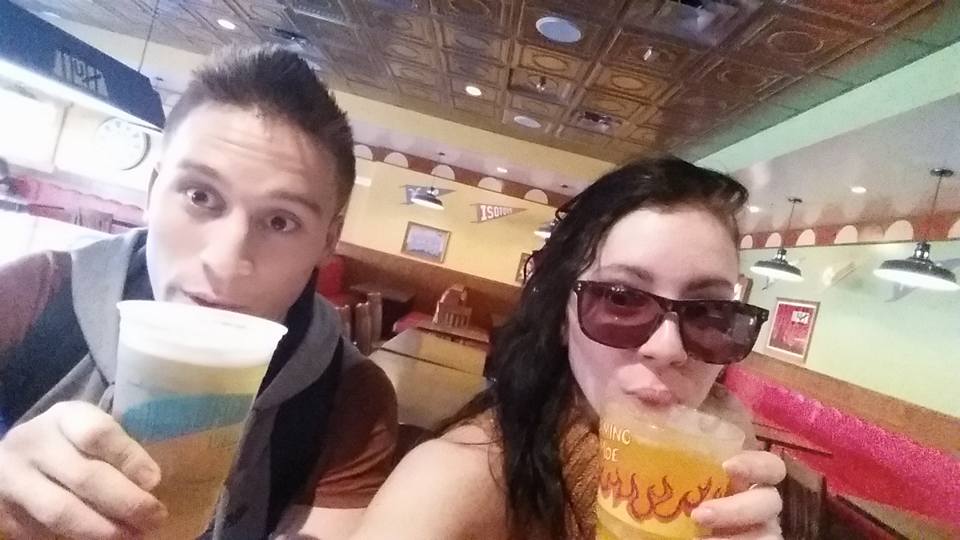 Dating someone who's literal job is to embody a women's fantasy, has come with its fair share of awkward moments. I've had girls unknowingly hit on my man right in front of me, but I learnt how to deal with it and move on.
Later in our dating we actually moved to Las Vegas together, so he could keep performing for a time. After the show would finish, it was his job to meet and mingle with the girls in the theatre bar downstairs.
One night I saw a girl flirting with him, visibly getting closer to him and touching him (as girls do when they flirt). However, because I trust him, I don't feel the need to get defensive or even aggressive about the situation. It wouldn't help and would only make things worse. Guys don't like that sort of stuff, it looks as though you can't trust them.
Sometimes if the girls go too far in their advances I would politely slide into the conversation and say to him "hey babe, can you grab me a drink?". It was the perfect way to let other girls know he was with me, without being dramatic.
Do We Still Have Fun? You Betcha! Heaps of fun! And Here's How: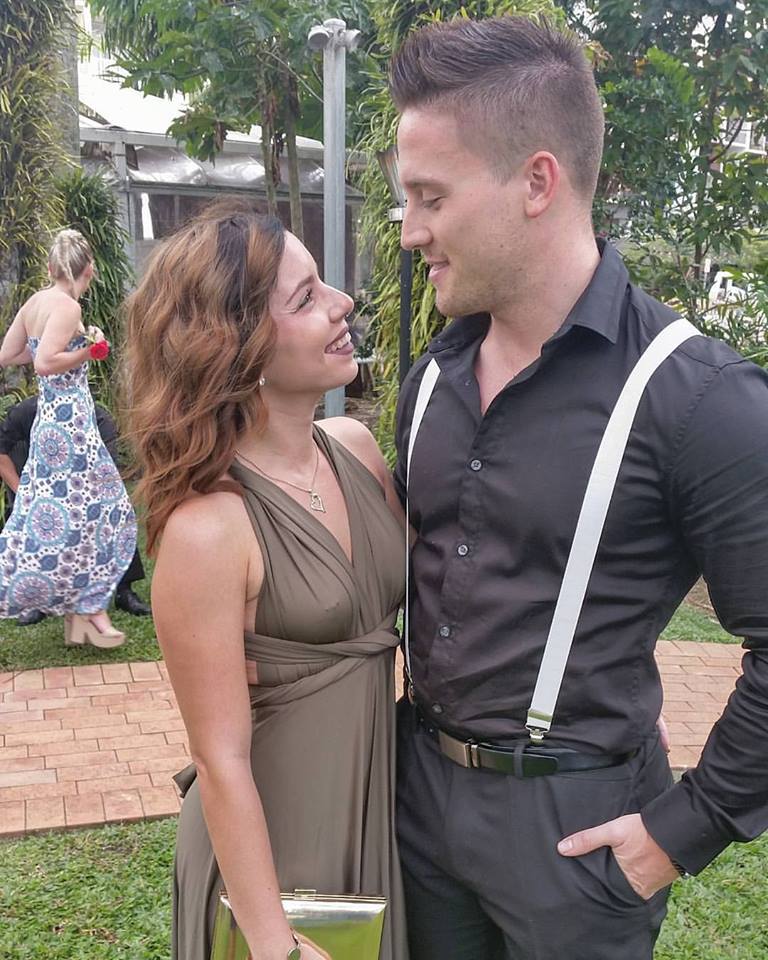 Even though he works on weekends, we still plan lots of time together during the week. One of the biggest keys to a successful relationship in my opinion, is having fun together. You can't afford to lose that spark that brought you together.
We go out to dinner at least once a week. And we regularly take the dog to the beach, which gives us quality time to chat without the distraction of a phone or TV.
I think many couples don't spend enough actual time with each other, too many people just sit around watching movies or playing with their phones.
If my husband and I are staying home we will play board games or card games, just like in the old days. Or more recently we just purchased a Nintendo Wii, it's great because we can play together and laugh about silly things, like me accidentally hitting my husband in the balls when we were playing the bowling game (oops!).
It's these little things that people cherish the most in a relationship, and you need to keep it interesting and FUN.
So what did I learn?
When I look back on the beginning of our relationship, I realise the man I love would probably not be with me today, had I not given him space, freedom and trust. Ladies, if my advice is anything to go by, I think we need to 'play it cool' more often. Men don't like being pressured into doing things. Just relax and have fun, enjoy your first dates and keep those "I want to get married in 2 years and have 3 children" thoughts to yourself, and save them for later!
I understand every relationship is unique and different, but there are some things that are universal across all healthy relationships.
I read an amazing quote the other day; "Communication is the lock but trust is the key". If you don't show him trust, he will never feel comfortable to open up to you, and there won't be any communication.
"Communication is the lock but trust is the key"
I was able to give him the space he needed when we first started dating, to allow him time to reflect on our experiences together. When we did spend time with each other, I never jumped to conclusion's about the type of person he was based on his job, It wouldn't have been fair on him.
By only judging him on his actions, I made him feel as though he could trust me, and he really appreciated that.
Overthinking things at the beginning is very common. The one time in my dating life where I let the relationship naturally progress at its own pace, I ended up finding my husband. And I think that says quite a lot about how to make that special guy yours.
You can read more from the author here.