"Get the guy to call you."
It's a phrase I find myself uttering more and more to a vast range of clients dating queries.
"How do I know if this guy is really interested?"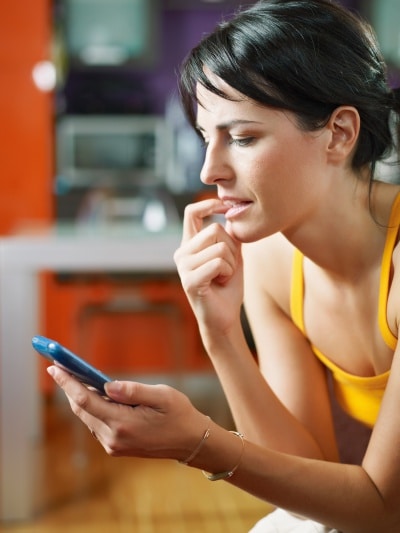 "How can I build confidence talking to men?"
"How do I stop meeting fuckboys and find a genuine guy?"
The ability to get the guy you're interested in to call you and get comfortable conversing with men on the phone is a talent whose usefulness cannot be underestimated. In a world increasingly dominated by impersonal, poor quality interactions, fostering the habit of talking on the phone now makes you a standout.
Back in December, I spoke about the reasons the humble phone call is the most underestimated tool in the modern dating woman's arsenal.
Now, I want to help you with the how's.
But before I do, one word.
I get that talking to guys is something you're likely not used to.
I get that text messages are infinitely more convenient.
I get that the prospect of talking to a guy you like or a guy you met online seems intimidating.
Believe me, I've had more than most men's share of awkward phone silences and discouraging conversations with more than a few people I was interest in.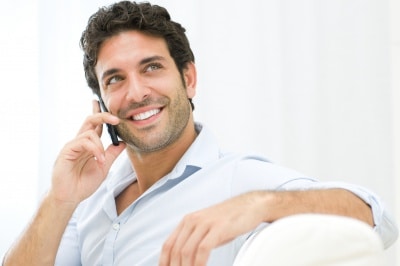 When it comes down to it, there is only one reason not to practice this skill.
Fear.
Fearing calling men is normal. Be proud of it. If means you're standing on the edge of your comfort zone, within one step of changing your life.
When it comes down to it, there is only one reason not to practice this skill. Fear.
Think of the consequences of never changing, continuing to get the same results with men you have been. Think of ending up long-term with another guy like your ex.
Let that thought sink in, and with that in mind, begin your new habit and pick up the phone.
How to Get Him to Call You
Getting a guy to call you is easier than you think. The whole process is summed up in 3 simple actions.
Step 1: At the end of an interaction, make clear you've enjoyed talking to him.
Step 2: Tell him playfully or positively to call you.
Step 3: If required, give him your number.
That's it. Now let's make it practical.
Examples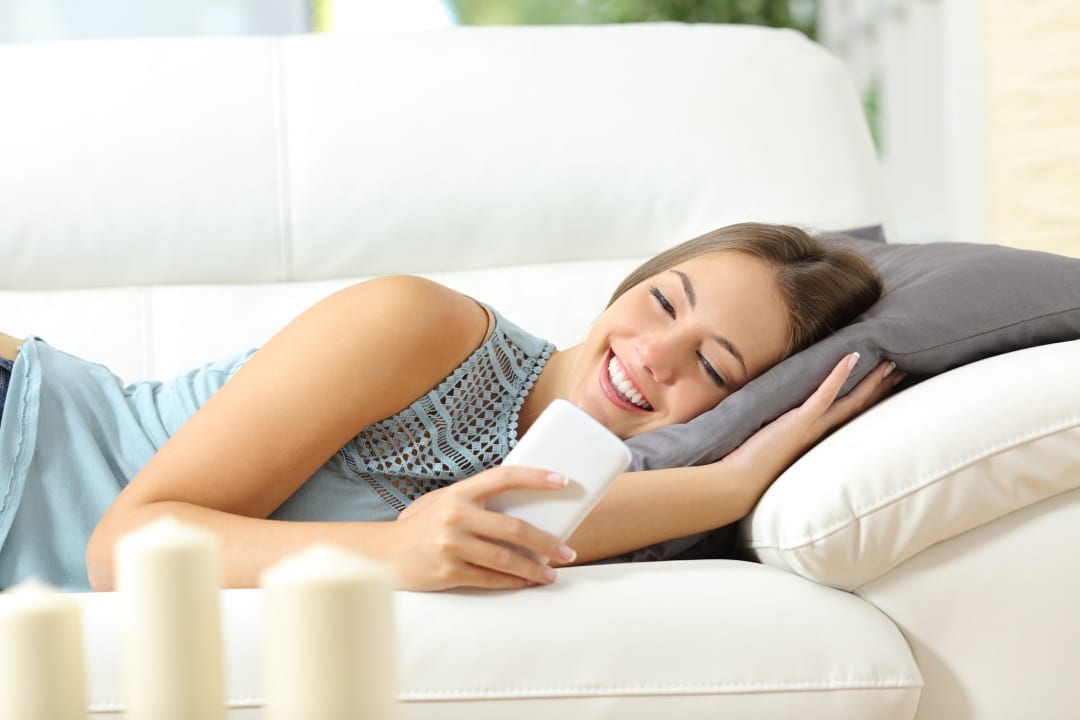 Tinder
You've just matched a guy you're curious about. The first 6-8 messages have been fun.
"Hey, so as much as I've learned from your extensive tinder profile (crying laughing emoji), I'm not a huge texter and prefer to talk to people properly. I need to confirm I'm wittier than you anyway 😉 Give me a call tonight after 8 🙂 My number is xxxx xxx xxx. X"
Text Message
You're texting a guy you like whom you know from your friendship circle. The conversation has gone 6-7 texts and isn't looking like it will end soon.
"Hey, as much as I'm enjoying this I've gotta go meet a friend. Call me tomorrow night after 7 – I'd love to continue this! X"
Facebook
A guy whose profile you like messages you on Facebook. You have no connections to him otherwise, but would love to get to know him better. The two of you have been chatting, but it hasn't gone beyond basic messaging.
"Hey, let's actually talk rather than boring FB! I'm off to gym now, but give me a call after 8 tonight. Number is xxxx xxx xxx. Be warned, I'm super sassy! Jess X"
The Club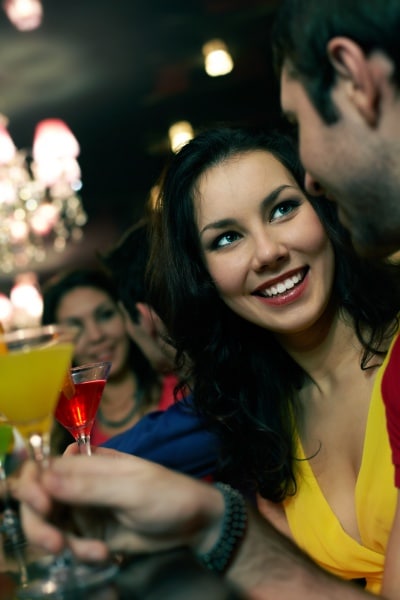 You've met a guy and had a good 15 minutes chatting. You decide it's time to head back to your friends.
 "Hey, it was great meeting you! I've got to get back to my friends, but let me give you my number." (take his phone, put your number in it) "Call me one night this week and let's continue this!"
A House Party
He's in your friendship circle, but you don't have his number.
You wind up chatting to him for a few minutes away from others at the party. "You know – I wasn't sure about you, especially after I saw you singing T. Swift *cheeky smile*, but you're actually pretty cool! Give me your phone." (take his phone, put your number in it) "Call me one night this week"
He Pushes For First Date Sex
He drops you off at your door late in the evening, kisses you, then asks if he can come inside.
"Ahaha, nice try, mister. You think you played your cards that well do you?!? Even if that is the case, you are not getting lucky tonight, but I'd love for you to give me a call later in the week"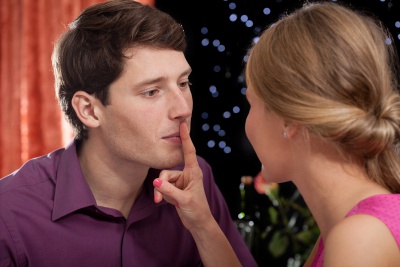 Make it clear you enjoyed chatting. Tell him to call you. Make sure he has your number. Whether over message or in person, it's that easy, and you can let him take over from there.
The best part? If he doesn't call you and won't meet up, you know his interest level. When he continues to text, despite your repeated, playful hints, it clearly demonstrates he isn't serious.
"Hey Grant. I'm more looking to connect with the men I date, so your reluctance to call me has really made me feel that's not what you're looking for, which is totally cool 😊 Just means we're on different wavelengths. Thanks again and all the best J Steph X"
Getting a guy to call you isn't hard – but it is scary.
But the thought of repeating the same patterns– poor quality connections, fuckboys and filtering in men who aren't right for you – should be a whole lot scarier.
Master the art of getting a guy to call you. The sooner you do, the sooner you'll find Mr. Perfect for you -dialing your number.