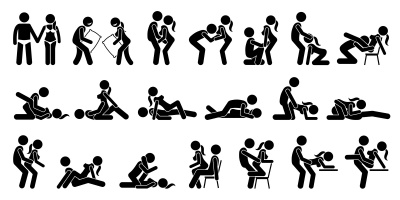 Are you ready to turn up the heat with sexy secrets about which sex positions men crave the most? While it's true that we all like different things, a study of thousands of men and women indicates some top favourites to spice up your repertoire. Yes, there are some obvious picks from both sides! However, get set for saucy surprises too.
Here's your top 10 countdown of men's favourite sex positions.
10. Tabletop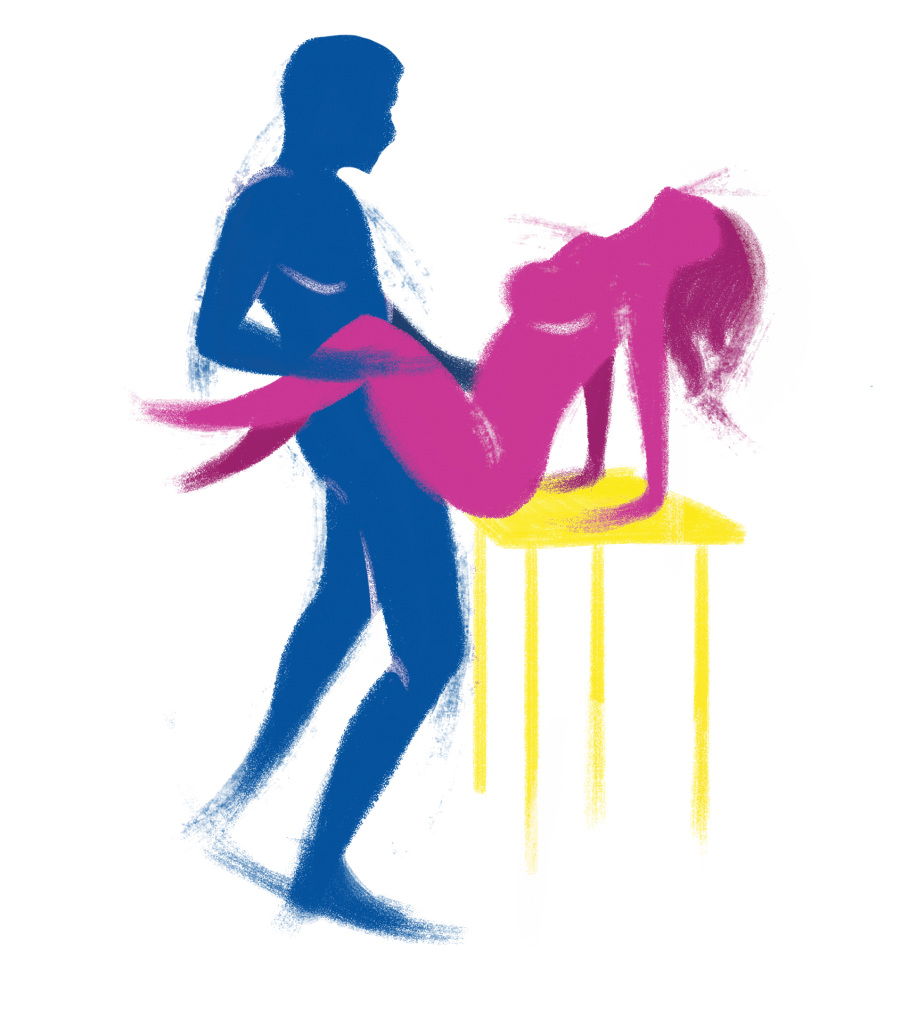 Of all the front-facing standing sex positions, tabletop is the most sustainable because he doesn't have to carry your weight – and that's good news for you too! This favourite position allows him to take full control of the rhythm and motion. So, you can relax and enjoy it, whether you're hugging him, leaning back on your arms or laying all the way down for different sensations. It's a win all round.
9. Anal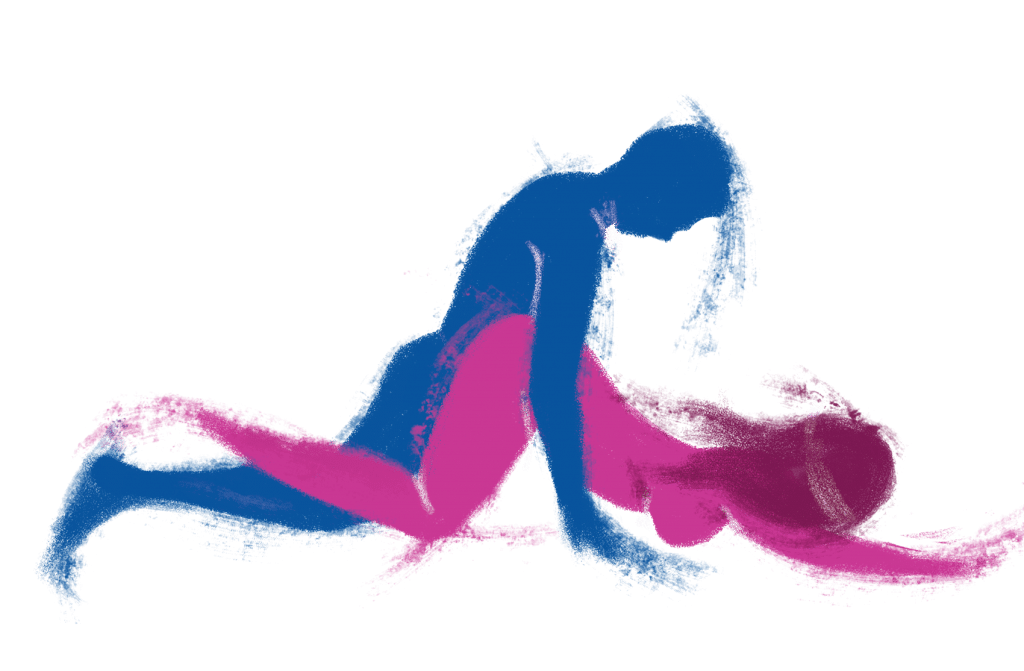 Perhaps not surprisingly, anal didn't appear in the top top 10 positions that women most want to try. Less than 4% said they wanted to try it, however, other research suggests that the tides are changing. A study of more than 20,000 women indicates 37% of women have tried it at least once and 33% reported fantasizing about it.
This is about the same rate as fantasies about being filmed having sex with two people. Not sure about it? That's totally your call. If you do choose to try it, do so safely with a partner you know and trust for an experience that might surprise you in a good way, in terms of untapped pleasure!
8. Holding Legs Up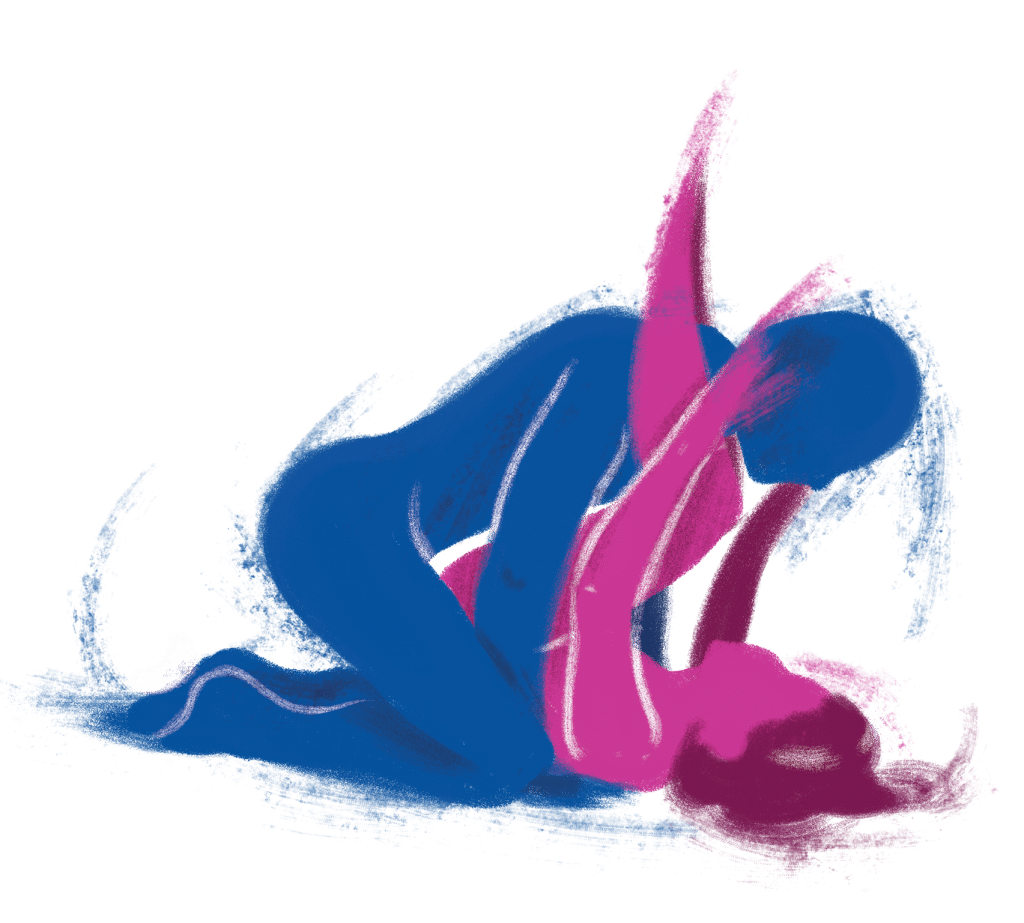 This might be one of your favourites too and the best thing is that there are so many ways to experiment with it. Whether they're over his shoulders, over an elbow or over one side of his head, men love the dominant position of you lying on your back with him lifting your legs. Again, you get to relax and enjoy the ride while he takes full control.
7. Oral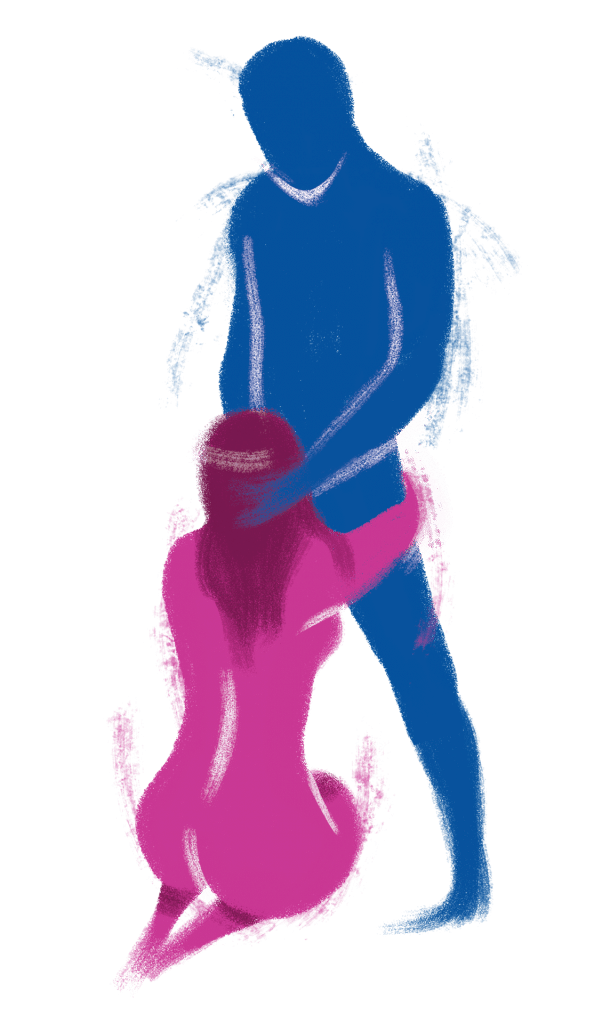 What man doesn't love a woman going down on him? If your mindset about going down on your man leans towards a 'special occasion' act, it's time to acknowledge that there's more to this fantasy than you may think. A man's masculinity is focused around his penis, and it's an area deeply central to his core identity as a man. When you take a man's cock into your mouth, you're accepting him on a very deep level – every part of him, in fact.
This is why men often feel so rejected by a partner who refuses to do it. To him, it can feel like a rejection of what defines him as a man. If you don't feel confident about oral sex, don't be scared to speak up and ask him what feels good. You'll soon get over that insecurity when you experience his reactions to your willingness to learn.
If your mindset about going down on your man leans towards a 'special occasion' act, it's time to acknowledge that there's more to this fantasy than you may think.
6. Spooning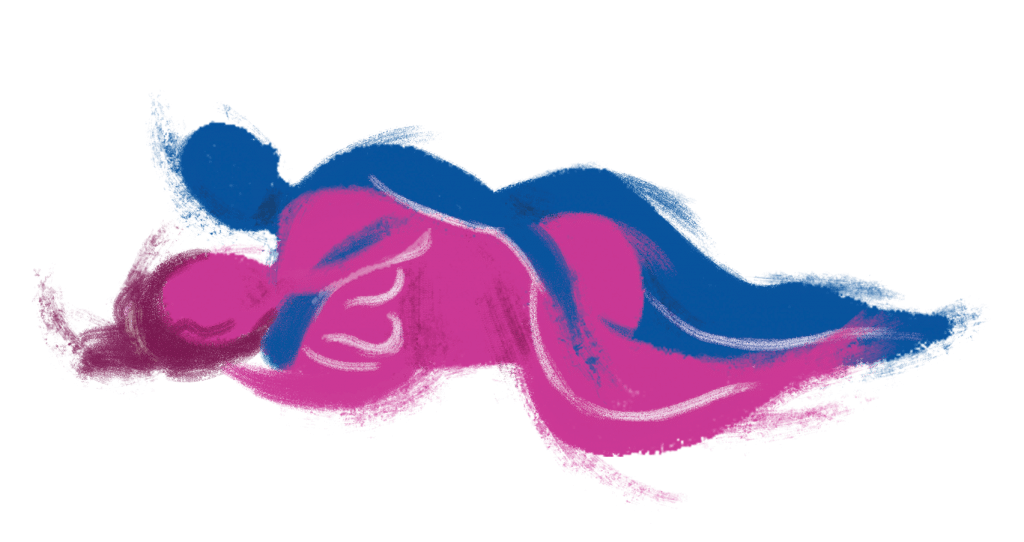 It's familiar, cosy and oh so intimate. Spooning as your man enters you from behind has a lot of the benefits of doggy style, with all the seductive laziness of a rainy Sunday in bed. Along with relaxing while being intimate, he can fall asleep inside you for a truly connective experience.
5. 69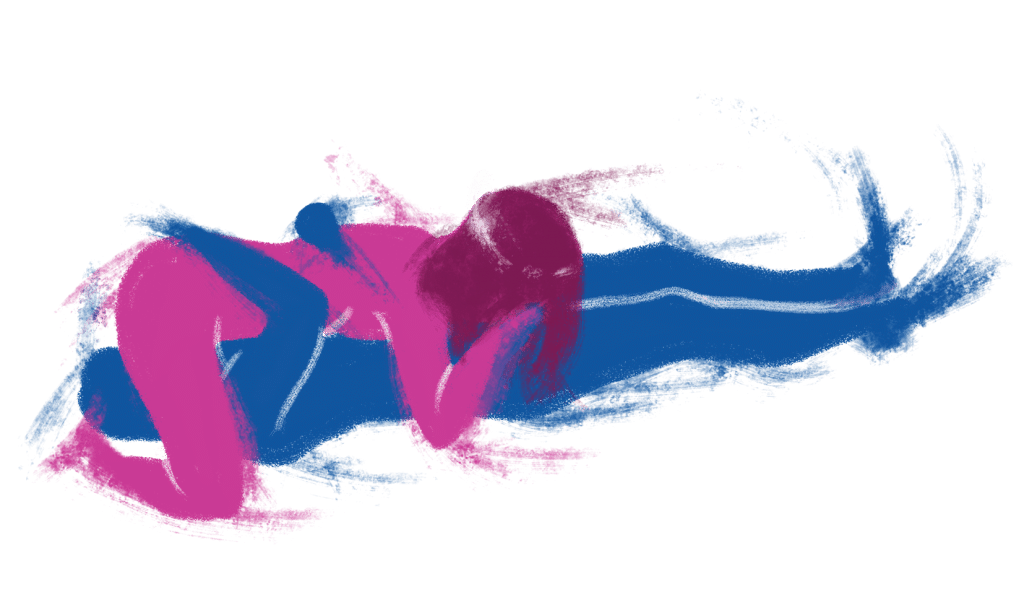 What's hotter than pleasuring each other and seeing who explodes first? This very sexy position means you give and get 100% all at the same time. And, men reported loving tasting what they do to you while you do the same to them. It's the very definition of loving reciprocation.
4. Reverse cowgirl
The visual of reverse cowgirl alone sends a man into fantasy land, so it's no wonder this position is so high up on the wish list of favourite sex positions. Plus, he gets to relax with the spectacular view while you take control. So, hop on board, turn it around and take the reins to bring his fantasy to life.
3. Missionary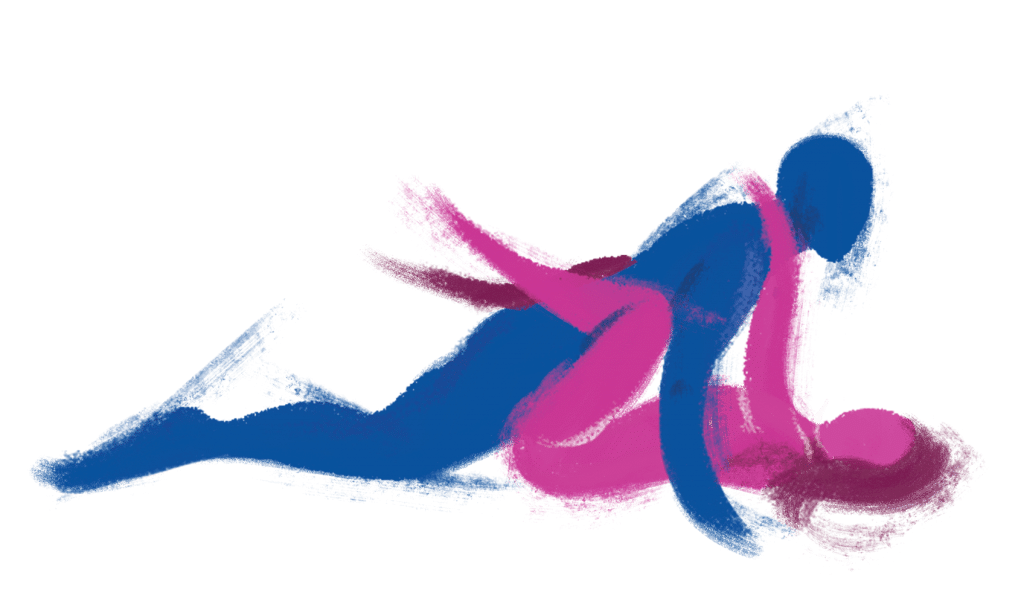 The vanilla ice cream of sex is a stereotypically 'dull' position. However, this study is proof of why we keep going back to it. Good old missionary offers intimacy with full frontal eye contact and a sense of dominance for your guy, in a non-strenuous way. For you, what's not to love about being thrown on the bed and enjoying this deep and passionate favourite?
2. Cowgirl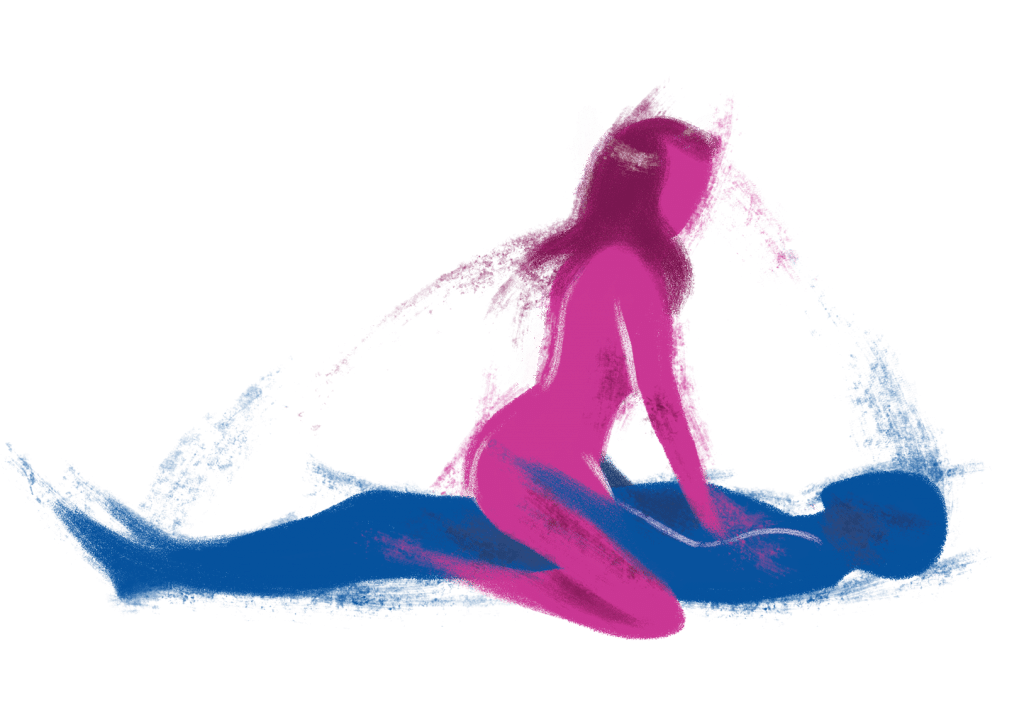 Men really do love it when you take charge sometimes and the study results prove it, with cowgirl coming in at number two. This one's a favourite across the board though, as it lets you control the angle and grind on him towards one of those earth-shattering orgasms. And, seeing you climax on top of him is the ultimate cherry on top.
1. Doggy Style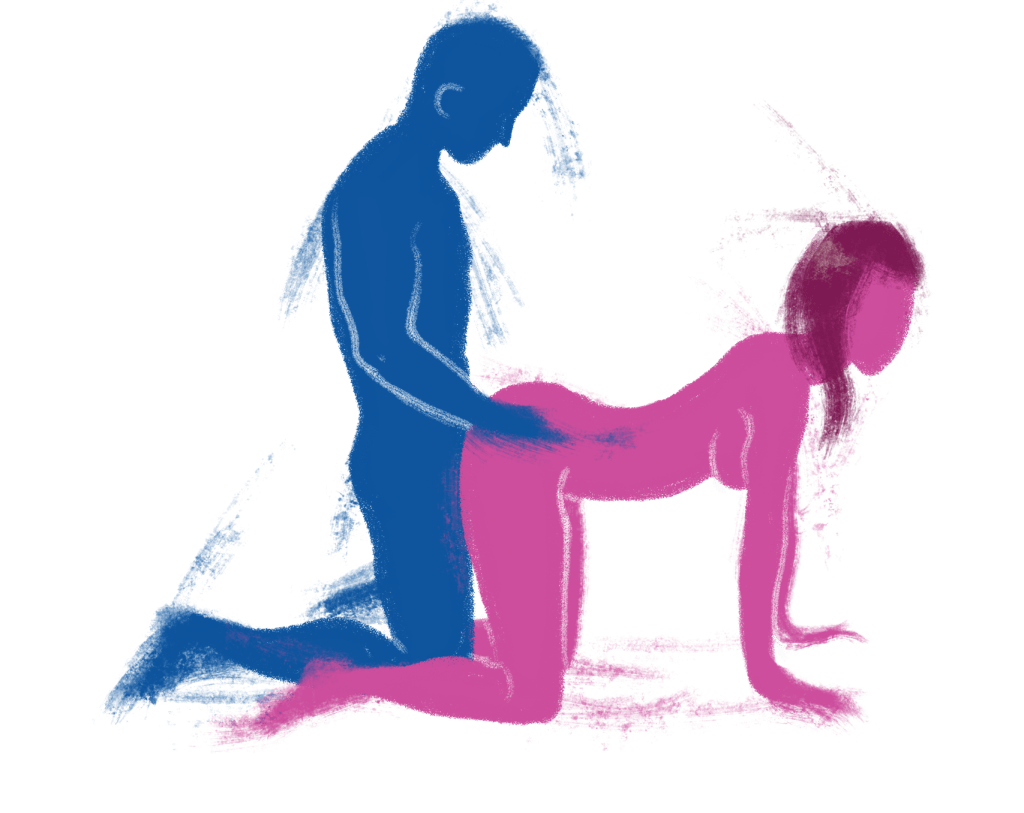 While he loves you taking a turn on top, when it comes right down to it, it seems men sincerely do like to be in control. Doggy style was consistently the favourite sex position of men, especially when your back's arched. Deep penetration, G-spot stimulation and great fondling access are just three of the sexy benefits of this versatile position, for you.
Now that you know all about the top 10 favourite positions of men, you'll have some fun stuff to try the next time you're intimate with your partner or a new man!